MUSKOX WINTER HUNT IN WEST GREENLAND
The Greenland Muskox originates from North-East Greenland. During the sixties, animals were moved to West Greenland, where they have prospered, due to very good environmental conditions. In this beautiful hunting country, where there is abundance of wild game animals, trophy tags are plentiful and trophy quality is excellent.
We offer winter hunting in West Greenland. All travel goes via Copenhagen, Denmark, and staying overnight in Denmark is necessary. We offer 7 – 8 days trips with 5 full hunting days. Having arrived in Greenland, we drive you straight from the airport, one hour to our camp, on snow scooters and atvs.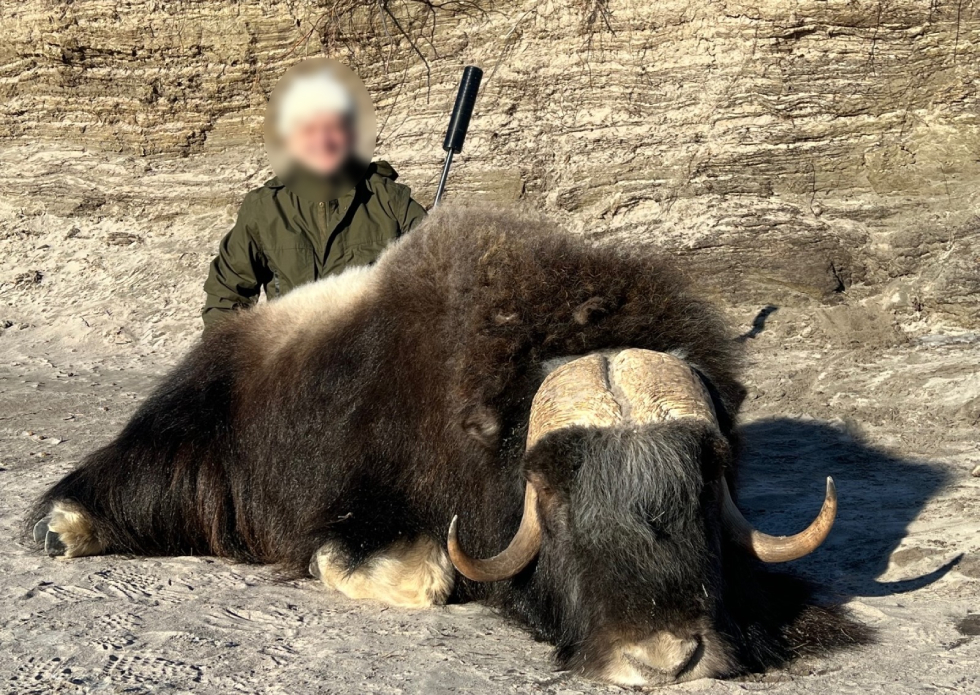 THE HUNT
We scout for animals on snow scooters and atvs. You do not have to be super fit for this hunt, as you only need to go short distances while stalking. This is an inland hunt with mostly sunny weather, being far from the coast. There are 18-20 hours of daylight. Aurora Borealis is specially beautiful at night during this hunt. Daytime temperatures are normally between 30 and 50 Fahrenheit. If needed, you can borrow warm boots, skin clothing and skin gloves from us. Caribou is available as an extra big game. Only bulls 1 to 3 years old have antlers.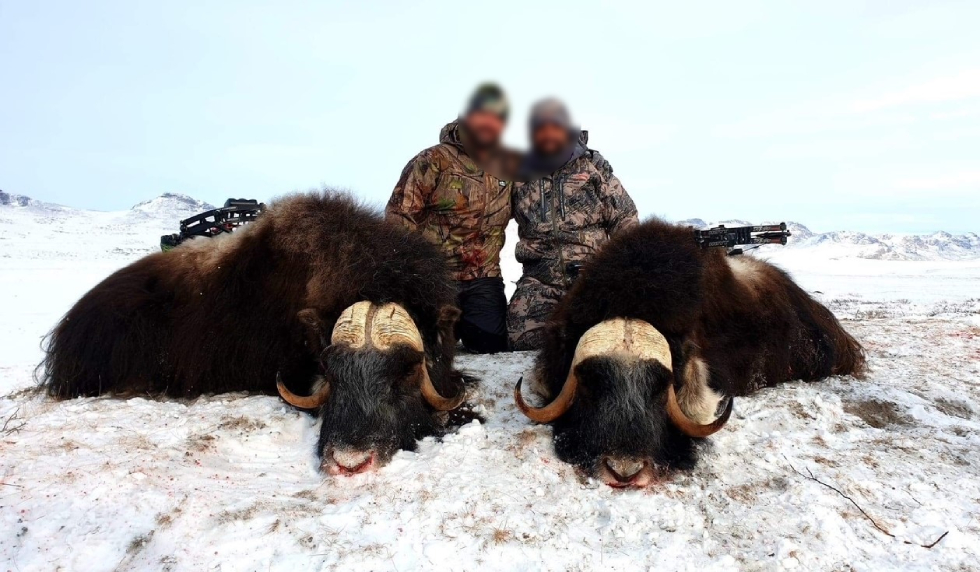 SEASON
Season for winter hunting is March 1st to April 10th.
GUNS
There is no problem bringing your own gun. But you can also borrow high quality guns from us, free of charge and ammo included.
FOOD AND ACCOMMODATION
We operate from heated comfortable cabins. The camp is in the middle of the hunting area. Everything in Greenland is included in your hunt price, except staying in a hotel the last night, before departing Greenland. Our camp has 220V electricity.
We serve 3 meals per day. Breakfast in the morning. Then hunters prepare sandwiches, warm drinks in thermos and water after breakfast, to bring during the hunt. Dinner is often Muskox or Caribou t-bone steaks. Wine is served with dinner.
OTHER ACTIVITIES
After taking your trophy, you can hunt small game, such as ptarmigan, snow hare and arctic fox. You can also take a glacier tour and go Ice fishing. 
Please send us an email for more details and prices.