Musk Ox , Reindeer And Combo Hunts In West Greenland
The Greenland Muskox originates from North-East Greenland. During the sixties, animals were moved to West Greenland, where they have prospered, due to very good environmental conditions. In this beautiful hunting country, where there is abundance of wild game animals, trophy tags plentiful and trophy quality is excellent.
We offer summer and fall hunting in West Greenland (and winter hunts in April). All travel goes via Copenhagen, Denmark, and staying overnight in Denmark is necessary.  We offer 7 – 8 days trips with 5 full hunting days.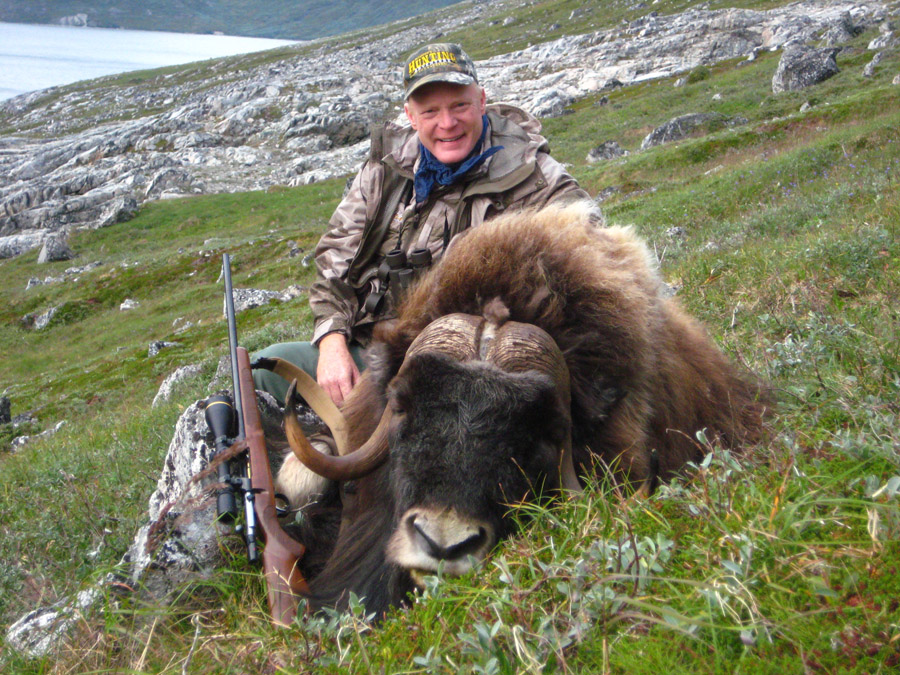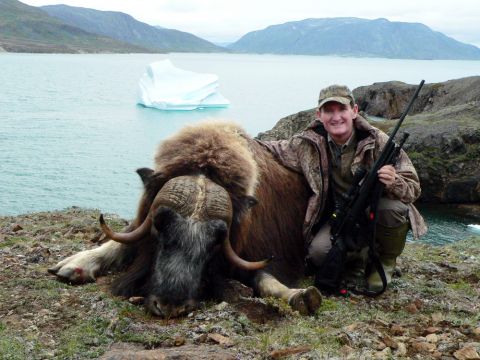 The Hunt
We scout for trophies by either hiking from camp or sailing along the river, flowing from the inland glacier. Landscape is mostly rolling hills, requiring moderate moving ability. This is an inland hunt with mostly sunny climate, being far from the coast.
Guns
There are no problems regarding bringing guns of your own to Greenland. But you can also choose using one of our many high quality guns (both for big and small game), free of charge with ammo included.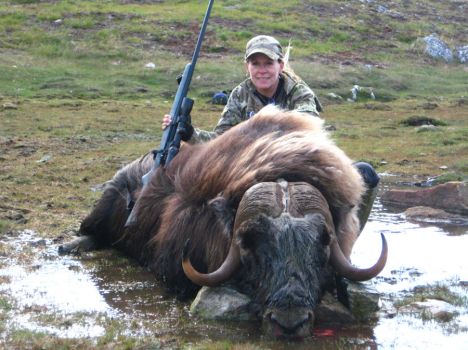 Season
The summer and fall season for Muskox and Reindeer is August and September.
Food & Accommodation
We operate from camps with either cabins or heated wall tents. The camps are in the middle of our hunting areas. Last night before departing Greenland, you stay in a hotel by the airport. All is included in your hunt price during your stay in Greenland, except this last night in a hotel.
Our camps have 220V electricity. We offer 3 meals per day, snacks, soft drinks. Dinner is often Muskox, Reindeer or fresh fish. We have beer and wine available in camp, but advise you to buy alcoholic drinks in the duty free store upon arrival in Greenland.
Other activities
After trophies have been harvested, you can hunt small game such as snow hare and arctic fox, go sea angling or take a glacier tour.
Please send us an email for more details and prices.